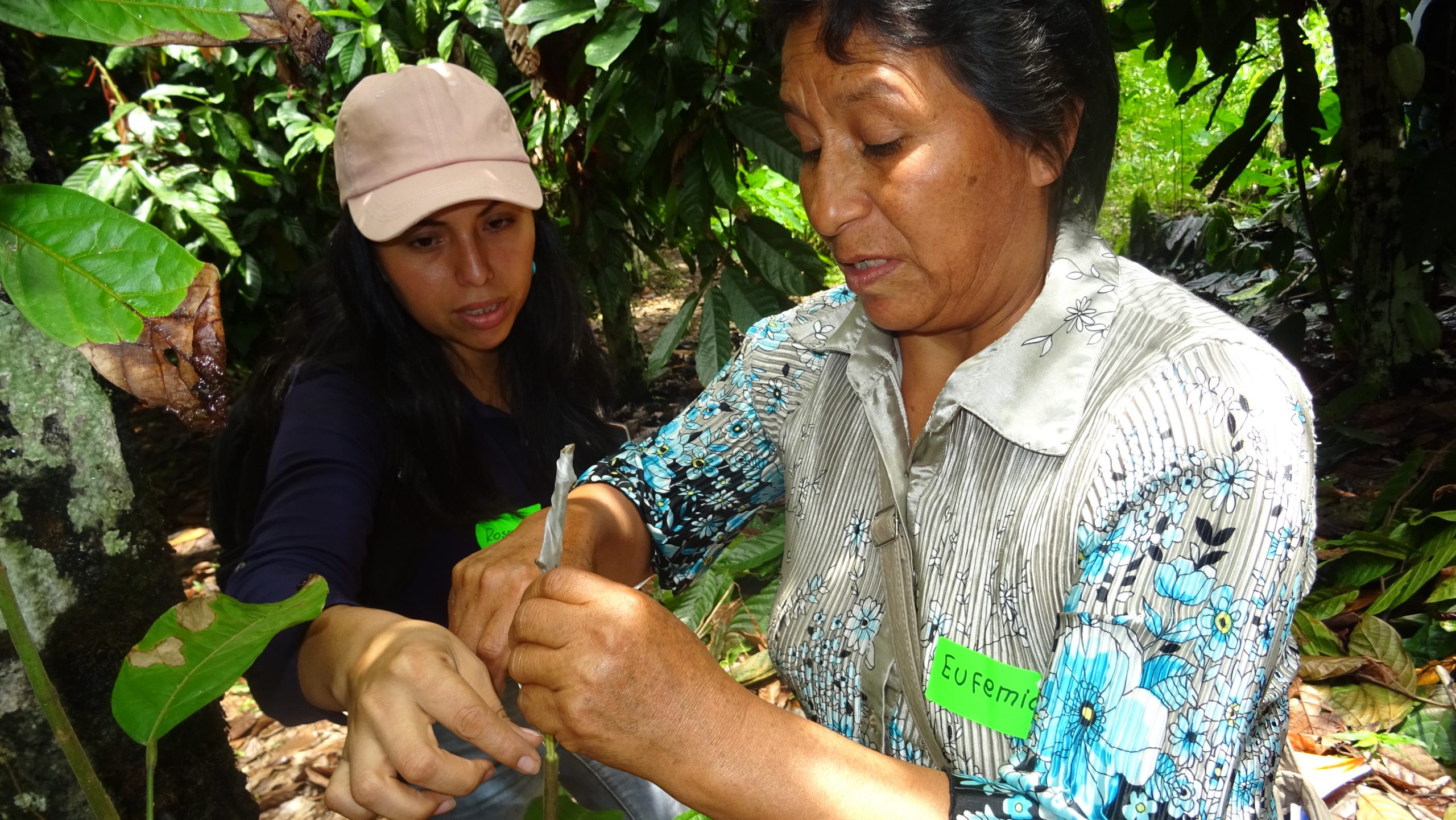 Rosaura Laura, a FFC project consultant, and Eufemia, a participant, work together during a women-only grafting training in Quillabamba. 
Photocredit: Gesabel Villar
The Alliance of Bioveristy/CIAT led a campaign for International Women's Day on March 8th that featured its gender-based research and female empowerment projects around the globe. The Fine Flavor Cacao project was included for its focus groups evaluating the perceptions of gender roles in cacao growing communities and its women-only technical trainings.
Read the article here !